MEHENDI FUNCTION WITH A TWIST
Wedding Season is just around the corner and nowadays every function may that small or big needs a theme to revolve around so that your guests are eagerly waiting for the function and experience a whole new experience . What could be more exciting than having a THEMED Mehendi? We have listed a number of themes that you could have for your upcoming Mehendi Event to bring new twist and a lot of excitement to your wedding!
Aladdin theme
Reviving your childhood memories of Aladdin & Princess Jasmine could be an amazing theme option to opt for . The purples ,blues and pinks would perfectly match your mehendi function . Set up beautiful lanterns and colorful jars as your center pieces . You could place takhts and cushions for seating and ditch the typical table and chair seating .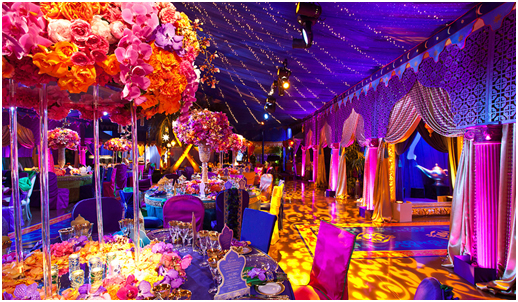 Bollywood theme
" Mehendirachnewali to Kabira " , No desi function is complete without dancing to these songs and getting emotional and realizing its actually time for your daughter to leave and start a whole new world , A Bollywood theme though very cliche but will set the mood of your function and can never get old . An interactive photobooth with famous dialogues and quotes could add more masala .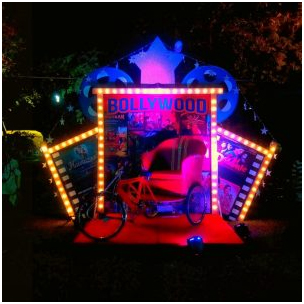 " No theme is a theme"
Sometimes you don't want a theme , thinking mehendi is a function where you don't need much of drama and glamour , but you can surprise your guests by small details reminding them in a subtle way .Cookies in square, paisley, and hand shapes with intricate mehndi designs could be the small things .
Memory lane
Mehendi function is the only function where actually your guests get the time to sit and enjoy every element of the function ,While they are waiting for their mehendi to dry , you can show off your love story by showing how the couple started their beautiful beginning .. was it love at first sight Or was the proposal totally to die for ? It will show the guests how adorable the two are together and get blessings from them. And at the same time, it will remind the couple how they have grown together and lived through the ups and downs of life and will do the same in the future.
Stall it up
Entertainment! Entertainment! Entertainment! You definitely want a function where all the guests leave their cell phones and mingle and interact with each other and join In your happiness by being physically present . Putting up stalls will allow the guests to try out activities and games which they don't get to try during their routine life